Some people use real names for everyone on their blogs others use nicknames. I use nicknames. My husband asked me if I was going to blog about our lives we needed some ground rules. One of those rules was that I am to use nicknames to help w/ the privacy of our children. Since our son was given his nickname from birth, sorta stuck. His blog name was easy, "Biggun."
When our daughter was born, I needed a blog name for her. She did not have a nickname in real life cause her real life name is so original. I wanted everyone to know what her name was that we made sure to call her by it all the time. But when I started blogging about her on my original blog
Strouse Academy
I called her Baby Bear. Cause she had this little bear we thought was going to be a can't live w/o bear.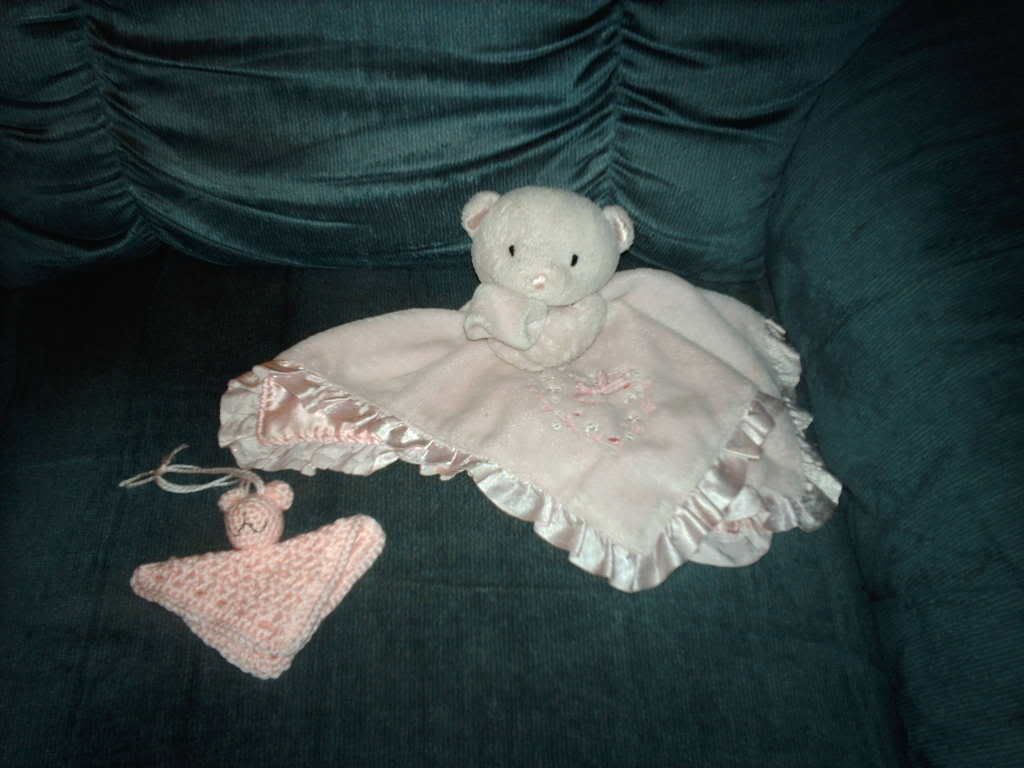 Here is a pic of Sweety Bear and the Christmas Ornament for that year that my dear friend D. made if you want to see more that D has made check out her blog Dee-Lightful Creations.
Turned out she could care less about that bear now. So when I moved over to blogger I changed her nickname to Honey. She does love to be called Honey! As for the baby. He was my biggest baby and the name Moose just seemed to fit. We don't really call him that in real life. But maybe as he grows, he will grow into that nickname.
Moose's birthday cake from last year.
Lil' Momma