Many of you follow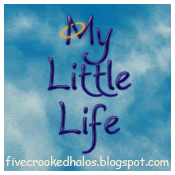 For a few days she teased people talking about Sock Bun Curls. Then she finally posted a video of how to do it.
YIPEE!!!!
I jumped right on this. I had never seen it done. I have not tried it on Honey yet, she is not big on anything in her hair. BUT I did do it to my own hair. Wow, I love the look. Here are some pictures on how my hair turned out.
The night before...
The next morning...
Love the look it gives my hair. Add a little scrunch spray to keep the curl from falling out.
Sorry about the pics they where from my phone so not so clear.