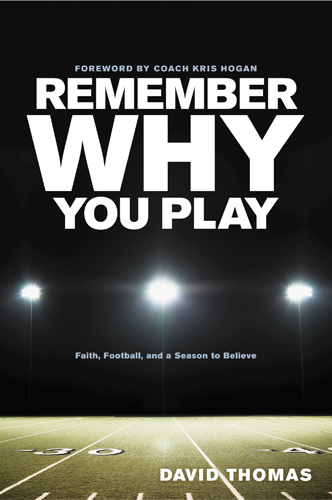 You can not count me as a major football fan. I can watch a game but it is not my life to catch every football game on TV. I do like to go and watch highschool football. So when this book came to me to review I was a little worried that I might not be able to really get into this book. Boy was I wrong. What a testimony this book is. It is a small book full of encouragement and battles all the same.
The info on this book told you if you like Friday Night Lights you will like this book. Well that is true. BUT better if you want a Christian version of Friday Night Lights then this book is perfect. I think my favorite part is how the football team older players really step up not only to take the football experience roll but they step up as in the big brother Christian roll. If all our football teams remembered why we would have some awesome football!
The only negative I saw in this book is if you are not a football fan you can sometimes get board or even lost with some of the football talk.
Thanks again to Tyndale Media Center, I was given this copy for an honest review.
Lil' Momma