Our family has a few Christmas Traditions we started. I wanted to share them with you.
When Biggun was a baby, things were different in our home. I worked full time and Biggun went to home daycare. His home care giver made a 3D art project with his hands and feet. I had seen a reindeer done before w/ hands and feet but never 3D. Well we gave my mother the original one. I had to recreate Bigguns so I would have a copy. But when Honey and Moose came along they both needed their own 3D Christmas art, to be displayed every year.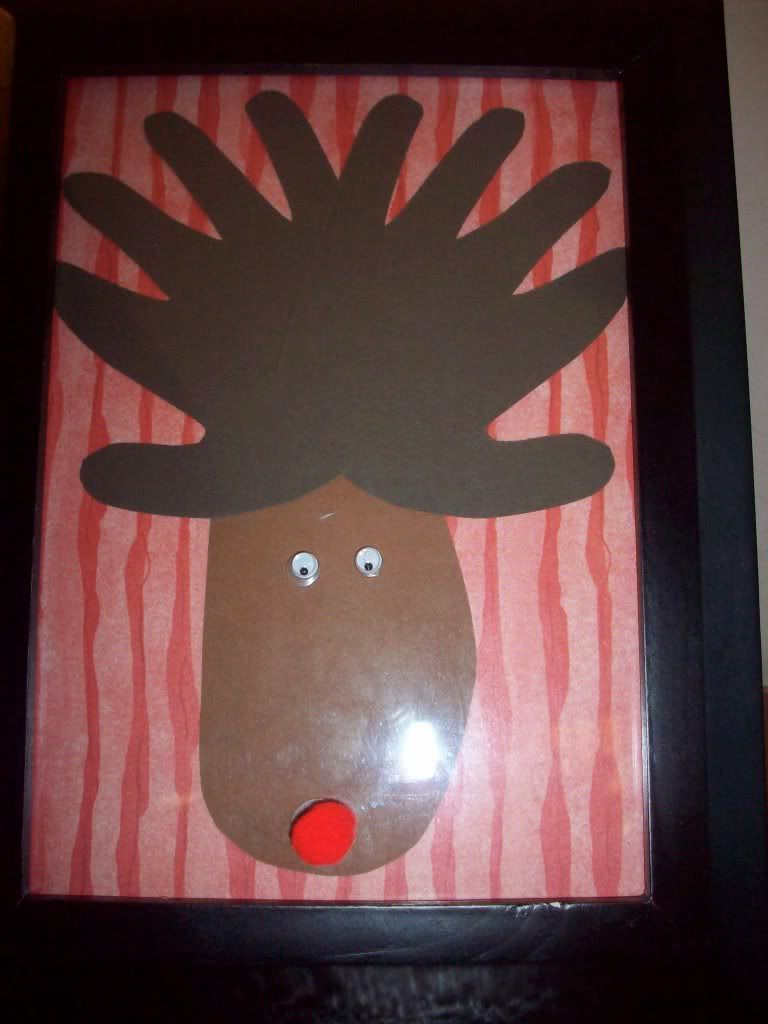 Biggun was 6 months old. (I wish his toes had been down and not under his hands)
Honey was 10 months old.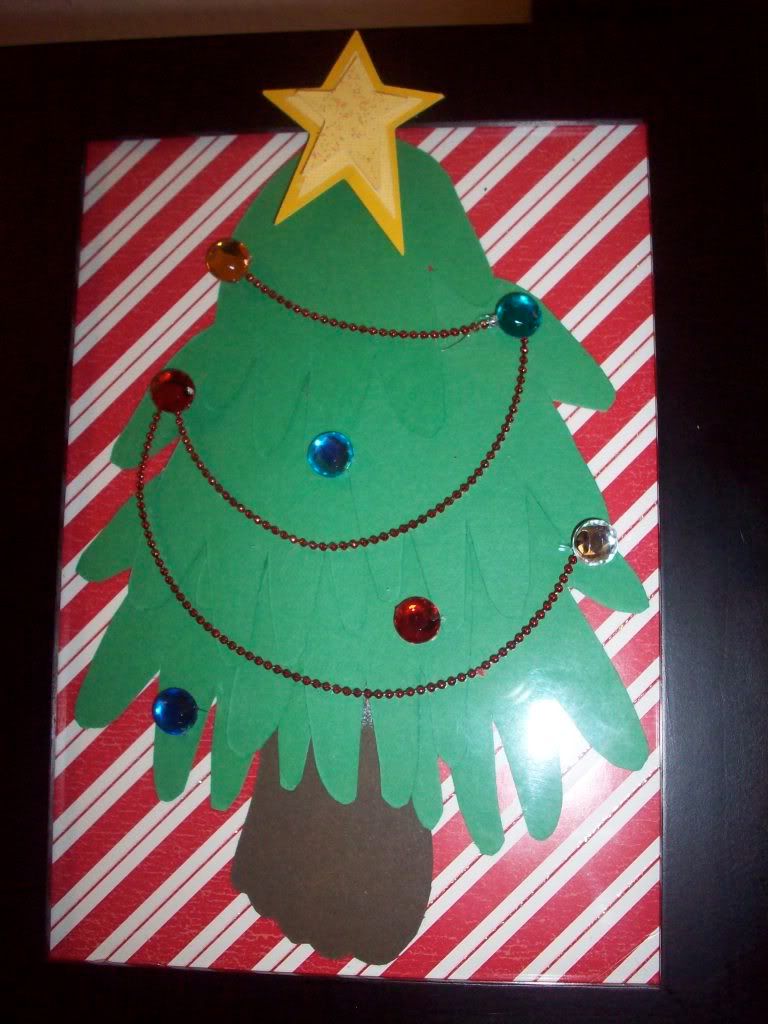 Moose was 4 weeks old
Lil' Momma